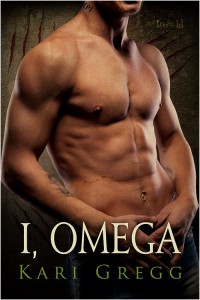 One week left til I, Omega releases, compadres…Who wants a free copy? Do you want it enough to comment with a genre, theme, trope or kink (hmmm…bondage…nom nom nom) that surprised you?
IO is my first (though certainly not my last) BDSM title. Writing it? Hot as hell. Gabriel and Cal as well as the world they live in took me places, very interesting places. Fascinating places. Places that surprised me, but in the very best way. No, I won't tell you what those places were for fear of spoilering the book to death, LOL, but suffice it to say IO invited the animal nature of shifters to the table and then threw it a party. 😉
Embrace your perv, I say! If you want to be entered for a free digital copy of I, Omega, leave a comment by 2:00 p.m. EST on IO's release date, September 6th, with your favorite kink, trope, theme, genre — whatever surprised you by turning your crank. I'll choose one winner at random and WOOT, free pervy smexin is yours. 😀
So…what's your favorite kink, dudes?