Sadly, I don't have a new release, but this deal was so good I had to share.
I've been considering an experiment with Kindle Unlimited (KU) for quite a while and because I'm a go hard or go home kind of woman, I selected THREE books for my test. If you aren't a KU member, no worries — the following titles are absolutely FREE October 9th & 10th. Otherwise, the three books listed below will be available inside KU through the end of the year. If it works out, great! I'll consider rotating other books in and out of the KU program. If not, oh well, I gave it a fair try. Once the 90 day exclusive required by Amazon is over, though, these three books will be removed from KU and return at all other vendors so get them while the getting is good!
In the Red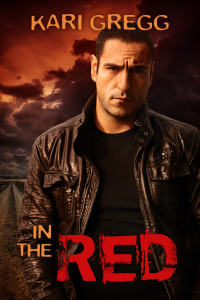 Forensic accountant Brian Foster was a rising star at TFOS — the FBI's Terrorism Financing Operations Section — until he was abducted, "questioned," and left for dead. His nine days of captivity broke him. Brian retreats to the mountains of western Maryland where he amasses enough weaponry to hold off a zombie hoard and enough lamps to pinpoint his location from the International Space Station. He's losing the battle against paranoia. Too bad TFOS needs him. Brian stumbled onto something big when he vanished last year and TFOS needs that case resolved. Now.

The FBI tasks Special Agent Zachary Murdock with gluing Brian together and returning him to TFOS. Brian will steady once he focuses on work instead of his neuroses. As Zachary nudges Brian back into the career that cost him dearly, Brian's paranoia escalates. Personal and professional lines blur. Zachary isn't sure which presents the biggest complication anymore: Brian's peculiar brand of crazy, the case they're working, or the closeted submissive's surprising — and enthralling — kink.

Zachary and Brian both know, when the case heats up and they're forced to run, they're operating at a loss, though: they are in the red.

Content Warnings: Dubious consent, lotsa kink, and an embarrassment of smokin' hot m/m riches!

NOTE: This is a previously published work.
Available at Amazon
I Don't: A Christmas Wish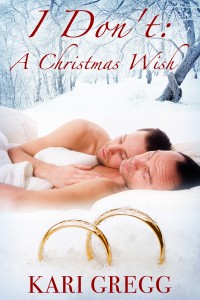 At least he isn't pregnant.

Seth Murphy campaigned for Maryland's Question Six, wildly celebrating the Election Day victory for marriage equality. Divorce attorney and live-in boyfriend Owen, however, believes just as passionately that the gay community should focus on a plurality of equal rights protections instead of allocating so many resources and man-hours to one hot button issue.

Owen won't marry Seth.

Relationship deteriorating, the couple visits the Murphy farm outside Brunswick for Christmas. Seth's family never considered that Seth and Owen wouldn't be first in line for a marriage license as soon as same-sex marriage passed. When they find out there won't be a wedding, their season of miracles is invaded by pornographic gingerbread cookies, frowning church ladies, and a determined father with a tactical assault shotgun.

Neither Seth, Owen, nor their love may survive the family holiday circus to say, "I don't."
Available at Amazon
Lovely Wicked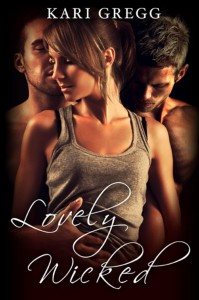 Mitch McAllister and Liv Winslow grew up in the same squalid trailer park, turning to each other for comfort as scared kids. When they meet there again while visiting their dysfunctional families as adults, Mitch and Liv escape the ghosts of their past in sexual excess. They ultimately include Mitch's neighbor Sam Lawson in their giddy, extravagant play. It was only supposed to be sex: hot, dirty, spine-melting sex. None of them wanted to fall in love. If life has taught Liv, Mitch and Sam anything, though, it's that we don't always get what we want. But if we're very lucky, sometimes we get exactly what we need.

NOTE: This book was previous released under the same title by another publisher.
Available at Amazon
Happy Reading!
Kari