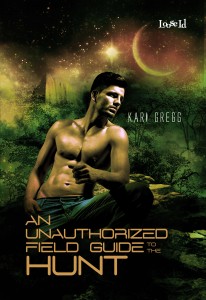 On Mariket, the strongest competitors win…by losing.
Narone native and former heir of Class II shipbuilder Denbo-West Industries, Shane West surrendered his perilous birthright to compete in the Hunt and tried his luck with the lusty cats of Mariket. Shane's mastery of survival craft in the untamed forest made him an early favorite among gamblers, fans, and arena officials. When he lured a cat into an arousing chase the first night, mating with Lore to become the season's first victor seemed guaranteed.
Then news from Arena 4 slowed to a trickle. Rumors emerged about cats who'd gone feral as well as shocking breaches in security. Unconfirmed reports of assassins and rogue predators circulated before offworld communications screeched to a halt.
In this unprecedented glimpse inside the arena, Shane peels back the veil of secrecy. What does it take to tempt a sexy cat? How does being marked as prey by a feline lover feel? Experience the wanton pleasures of the heat with Shane and his mysterious mate–and discover which of last season's scandalous rumors are true.
Run, pounce, fuck.
Mate?
Welcome to the Hunt.
* ~ * ~ *
The Field Guide is available for your guilty pleasure right now, compadres. Tell your husband/significant other I said, "You're welcome." 😉
And the winner of the pre-release giveaway is…
Penumbra!
Check your email, dude. 🙂
Didn't win? Bummer. But the winning ain't over yet! Head over to Lasha's Paranormal M/M Reviews, where I'm giving away a $10 Amazon gift card to celebrate the release of the Field Guide. All you have to do is leave your email and answer which heroes from my backlist that you'd Marry, Shag or Cliff to be entered into a random drawing for the gift card, easy peasy.
And a not-so-fun update. I've already received emails about Spoils of War and Lovely Wicked. Those titles are temporarily unavailable because they are being reissued. I've grown quite a lot in my craft since those 2 books released in 2010 so I'm revising them and hope to have news about them returning to the marketplace very soon. Please have a little patience. I promise they aren't gone forever.
And in the meantime, warn your DH/SO, join my woot,, and grab your copy of the Field Guide. Your smutty-licious guilty pleasure awaits!
Happy reading!
Kari